Mapping Human Rights Abuses
Download the 2019 Report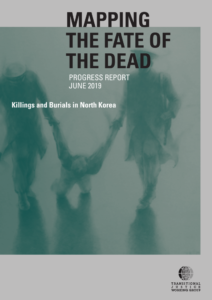 English: [2019 Report] Mapping the Fate of the Dead
Korean: [2019 보고서] 살해 당한 사람들을 위한 매핑
The Transitional Justice Working Group's 2019 report "Mapping the Fate of the
Dead: Killings and Burials in North Korea" is based on four years of research
(2015-2019) to document and map three types of locations connected to human rights
violations in the Democratic People's Republic of Korea (North Korea):
1. State-sanctioned killing sites;
2. Sites where the dead are disposed of by the state;
3. Official locations which may contain documents or other evidence related to these events.
The project uses satellite imagery during interviews with North Korean escapees to geolocate these sites and applies Geographic Information Systems (GIS) technology throughout the research process.
Geographical mapping of sites connected to human rights abuses provides important information about patterns of killing and burial that are often not visible in individual interviewee testimonies.
Download the mapping datasets in .kml and .geojson format: https://drive.google.com/open?id=18Wvcuj_X3dXQdXZnc1a8U8tijsEIqrea
These datasets are licensed under a Creative Commons Attribution-ShareAlike 4.0 International License.
Press Release:[Press Release] TJWG Mapping the Fate of the Dead (June 11, 2019)
For a visual overview of the report's key findings, download the infographic below.
English: [Infographics] Mapping the Fate of the Dead
Korean: [인포그래픽] 살해 당한 사람들을 위한 매핑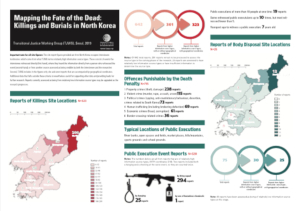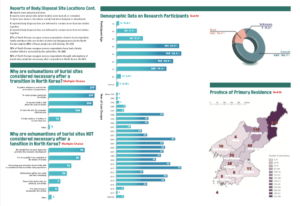 Download the 2017 Report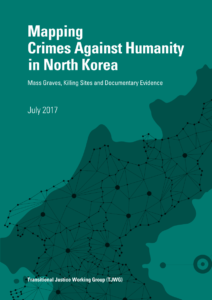 English: Mapping Crimes Against Humanity in North Korea
Korean: 북한 반인도범죄 매핑
Spanish: Trazando los Crímenes contra la Humanidad en Corea del Norte (TJWG)